March and April are the very best months for ski trips in Jotunheimen. The sun is high in the sky, the evenings are bright and the skiing is brilliant.
With Tyinholmen as your starting point, you can put on your skis outside the door and experience fantastic trips in majestic surroundings: on mountain skis, cross-country skis on snowmobile trails or spectacular summit tours on randonee.
The 2024 winter season starts on 15 March and ends on 1 May. You can book accommodation in well-equipped and affordable cabins, or stay in the main house in a twin room or in an apartment. We offer good, homemade food and have all rights. If you live in a cabin, you can Choose to cook yourself.
During Easter, we will offer guiding to 2000-metre peaks and hikes, and indoor and outdoor activities adapted to families with children.
On the weekend of 18 to 21 April, we are looking forward to hosting the tour network Fjelltid, which has its annual spring ski gathering with us. Read more and register here. Spring skiing and top tour collection in Jotunheimen – FjellTid.no – Tours
You can come to us with JVB's tracked vehicles or on skis on the approximately 15 km long trail over Tyin.
See prices:
Order: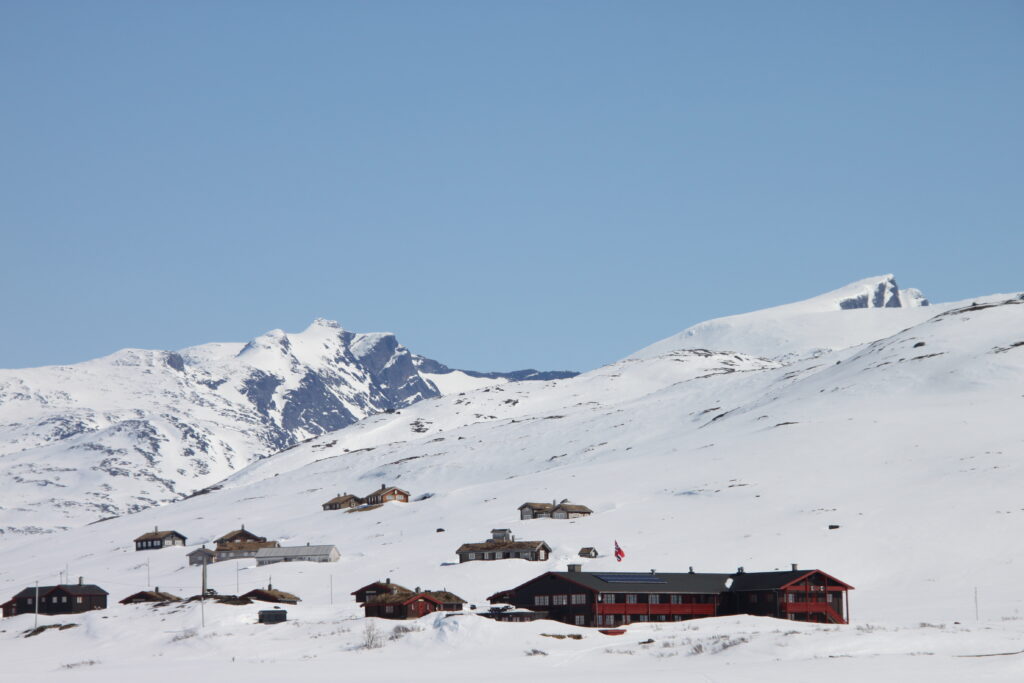 Tyinholmen lies at the foot of some of Jotunheimen's most beautiful peaks